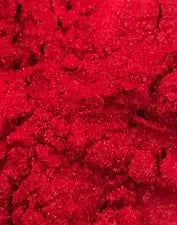 MethylCobalamin Vitamin B-12 Concentrated Powder, is one of the two coenzyme forms of the Vitamin B-12. MethylCobalamin is required by the body to help regenerate methionine (essential amino acid for proper cell function). This form of Vitamin B12 may also help balance the nervous system and naturally improve sperm count in males. MethylCobalamin may also help decrease sleep disturbances and normalize erratic heart rates. 
Vitamin B12 supplements are typically derived from two sources: cyanocobalamin or methylcobalamin.
Both are nearly identical and contain a cobalt ion surrounded by a corrin ring.
However, each have a different molecule attached to the cobalt ion. While methylcobalamin contains a methyl group, cyanocobalamin contains a cyanide molecule.
Cyanocobalamin is a synthetic form of vitamin B12 that's not found in nature